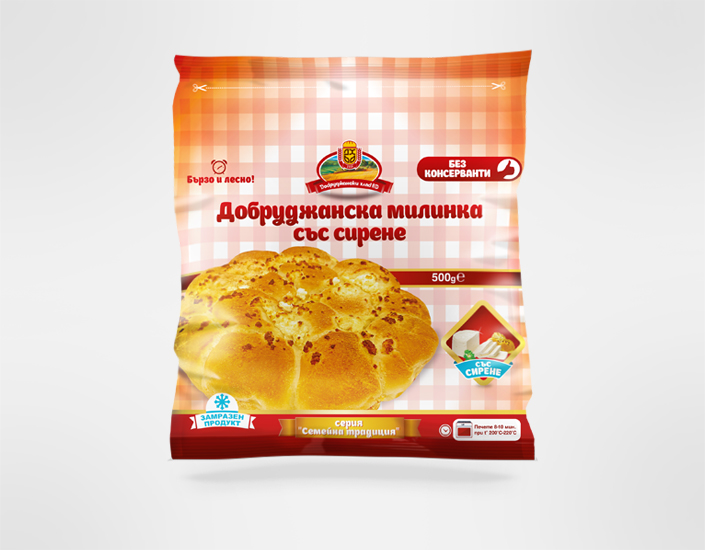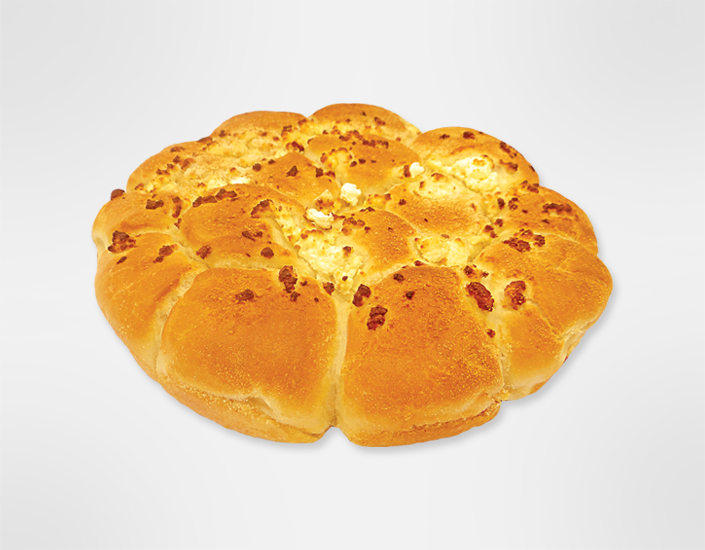 Description
"Family Tradition" Product Range of the Dobrudjanski Hliab brand.
"Dobrudja Milinka with Cheese" is a traditional Bulgarian family breakfast with cheese. It consists of soft bites with a melting crumb and slightly crispy crust. Quick-frozen product, ready-to-cook, no preservatives!
Preparation tips
Remove package and let it defrost at ambient temperature for 15-20 minutes. Preheat oven to 200°С-220°С. Put the milinka in the preheated oven and bake for 8-10 minutes at 200°С-220°. Sprinkle grated yellow cheese while still hot for a better taste.
Content of allergens: wheat gluten!
Weight
500 g