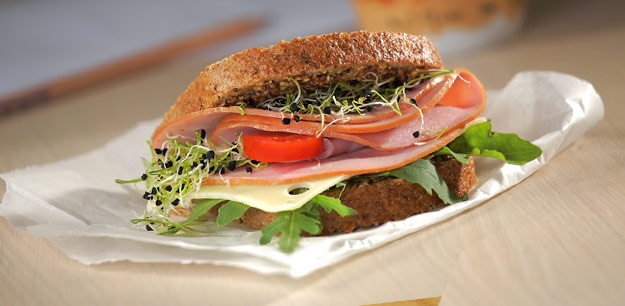 Ingredients:
• Vita Silhouette Classic bread
• 100 g chicken ham
• a little butter
• cabbage leaves
• 1 pickled cucumber
Directions:
• Cut the ham, cabbage and cucumber into thin slices.
• Spread the butter on the Vita bread slices and put the ham.
• Decorate with thin strips of the cabbage and overlapping slices of the pickled cucumber.
Bon apetit!
Share your sandwich ideas with us!